Road signs
Work on the installation of pavement in accordance with GOST with specialized paints, cold plastics, thermoplastics.
About the company
ALEX Astana LLP was established in 2010 and is a domestic leader in the Kazakhstan market for the production of road signs and technical means of safe traffic. It has its own production bases in Nur-Sultan and Almaty.
Our advantage

Modern equipment

The best prices

Delivery throughout Kazakhstan

Professional team

Individual and
client approach

Domestic production

Private production base in Nur-Sultan, Almaty
Road signs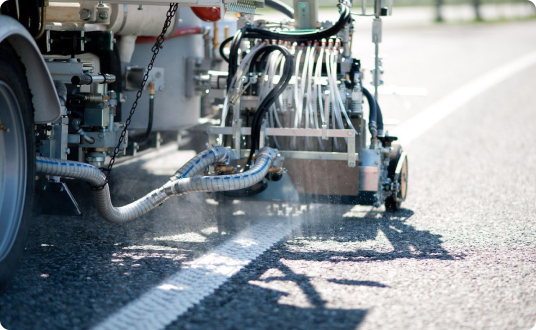 ALEX Astana has been working in this direction for several years. During this time, many completed projects have been completed in the Republic of Kazakhstan with the use of modern painting equipment and a professional team of markers. We offer affordable prices, respond quickly to the needs of the customer and perform the work with high quality.
Read more